Dictation Mode
We convert the subtitles into a format that you can input. The film will automatically pause before the subtitles end, and you can press the spacebar to listen to the dialogue again and input it. This allows us to simultaneously train various English skills. Most importantly, dictation is interactive, and it can enhance learning and memory retention.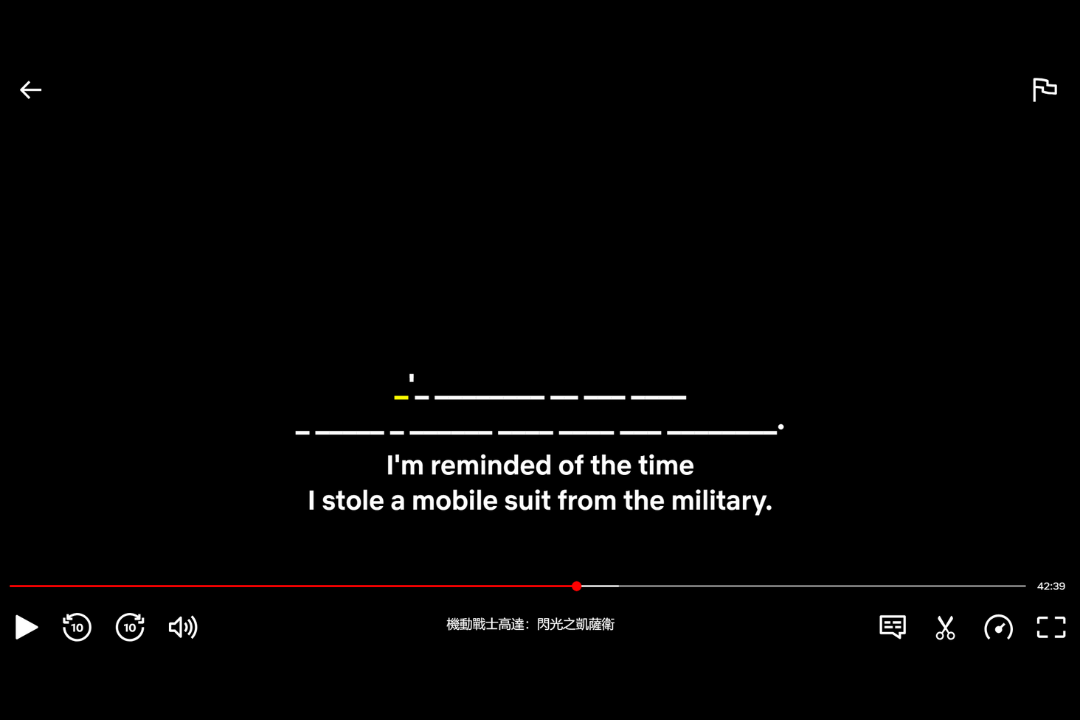 Dictation Mode Shortcuts​
Spacebar: Replay the current subtitle.
'-' : Previous subtitle.
'=' : Next subtitle.
'[' : Skip to the next character.
']' : Hide primary subtitles.
'' : Hide secondary subtitles.
Settings​
Auto-play next subtitle after input: Jumps to the next subtitle after input is completed.
Filter out unnecessary words: Automatically filters out unsuitable words for input, such as "Peter: Good morning!" with "Peter:".
Play typing sound.
Delay (in seconds) before returning to the start time (compensating for subtitle timing errors): Some subtitles may not end precisely, causing us to miss the final words. This setting can help address this issue to some extent.
Case Insensitive.
Include words only (top 20,000 most common English words, sorted by frequency): This feature allows input for only the most frequently used words, suitable for beginners.
Q&A​
Subtitles don't match the dialogue?
Unfortunately, not every movie is suitable for dictation mode. Please choose movies that offer "English [CC]" subtitles.
Video pauses before the character finishes speaking?
As each subtitle's end time varies, it depends on the subtitle creators. Our solution is to adjust the subtitle delay compensation time in the settings to extend the subtitle end time. Additionally, we've built a simple subtitle editor for you to fix these subtitles yourself. (Unselect image subtitles, open the subtitle editor through the player menu)
Does the dictation mode support other languages?
Currently, it only supports English.
Finding it too challenging?
We recommend beginners start by learning the first 5000 most frequently used words and gradually increase the difficulty. You can adjust this option in the settings. (The word list we use is sourced from hackerb9, for more details visit: https://github.com/hackerb9/gwordlist)
If you encounter any issues, try refreshing the viewing page.